Bible Study Classes resume Sept 8 at 9 a.m.
Kemper's Revolution Class
Peter and Ryan's Youth Class
Frank's Foundation Class
all at 9 a.m.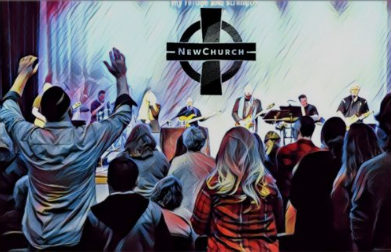 What are you waiting for? Next Sunday
Sept 15th. Talk to Pastor Frank, he'll get you all set.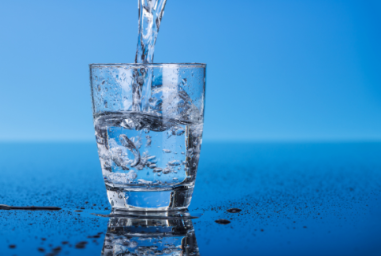 Water Bottle Giveaway (Part 2)
SATURDAY, SEPT 21st @ 9a.m.
Meet in the Kilpatrick Parking Lot. Be ready to have fun. Like really. It's fun. (Who knew?!)

And if you give even a cup of cold water to one of the least of my followers, you will surely be rewarded. Matthew 10:42
Ladies' Night Out

Monday Sept 16
@ 6:15 ish
Ladies! Join us this month at Outback Steak House (24600 Katy Freeway) If you've not been before, make this the month you go. You'll have fun. You will. We'll save ya a seat!
Each week after worship, we like to hang out together and share a meal together at a local restaurant. We call this HangTime To Go. We think it's the best way to get to know people and catch up with friends. This week grab a few NewChurch friends (maybe even some NEW NewChurch friends) and grab a bite to eat at one of our fabulous local Katy area eateries.
Hospitality Helpers Needed — See Donna
If you hear laughter over at the coffee and donuts table, it's probably the Hospitality team. We have lots of fun and you could too, when you join a team. (It's only once a month.) This is a simple, practical way to help your church while making good friends. And who doesn't want a good laugh at least once a month?!
Scattered / Missional Communities
Small groups are where it's at. We call it "Scattered Ministry" and it's happening NOW. Fun, food, fellowship, discipleship, community service, care ministry.
FIND A GROUP NEAR YOU
Sunday School (For Youth & Adults)
Revolutionary Bible studies on Sunday morning before worship. From 9:00am until 9:45am. In order to share God's love and grace with the people of west Houston we have to be steeped in God's Word.
Come and let the Word change you.
Adult class - Kemper Crabb.
Youth class - Peter Bergman.
High School & College - Ryan Birsinger (Classes resume Aug 18th)
Foundations Class - Pastor Frank Hart (Classes resume Aug 18th)
Kemper Crabb's Patreon Site
Patreon is a membership platform that allows creators to have a sustainable income and retain creative control. For Kemper, we are utilizing this platform to grant people access to his teaching, and to enable him to spend more time developing deep theological truths and putting those within reach of regular people, like you and me. To become a patron and assist Kemper in his ministry please visit patreon.com/kempercrabb
Odessa Kilpatrick Elementary School — Thank You!
We are very grateful to Kilpatrick Elementary and Katy ISD for generously allowing NewChurch to rent space for worship.